The Americans S02e06[Mux - 720p - H264 - Ita Eng Ac3 - Sub Ita En...
Category

TV

Type

HD

Language

English

Total size

1.5 GB

Uploaded By giuseppetnt
Downloads

90

Last checked

5 months ago

Date uploaded

3 years ago

Seeders

0

Leechers

1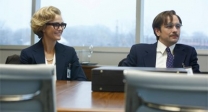 April 3, 2014,

4:00 am
A dangerous Naval officer becomes the key to Philip and Elizabeth's mission as well as a potential threat to their family's safety. Lucia, a Sandinista intelligence officer working with the Jennings, is tasked with getting Elizabeth access to Capitol Hill. Stan struggles with the potential costs of protecting Nina.
Infohash : CD8D0D1FF290E53B8F6084C3C33C546ACD6E5140
THE AMERICANS - STAGIONE 2
720p WEBDL-MUX


Dual Language ITA - ENG
Sub ITA - ENG
For more information
www.tntvillage.scambioetico.org
www.imdb.com/title/tt2149175/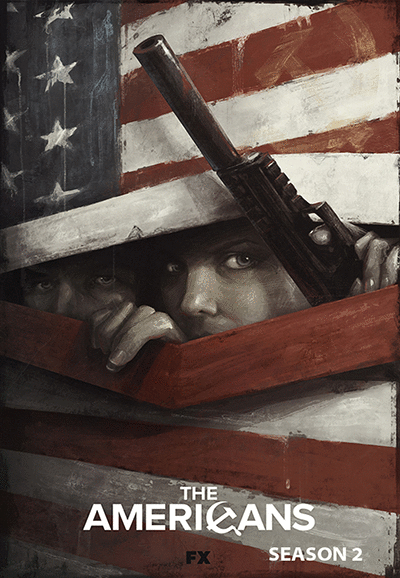 Dati Serie


Nazione : Stati Uniti d'America
Anno : 2013 - in produzione
Genere : drammatico, thriller
Stagioni 2
Episodi : 26
Durata : 45 min circa
Lingua : ITA - ENG
Ideatore : Joe Weisberg
Cast :
Keri Russell: Elizabeth Jennings
Matthew Rhys: Phillip Jennings
Noah Emmerich: Stan Beeman
Annet Mahendru: Nina Sergeevna
Susan Misner: Sandra Beeman
Alison Wright: Martha Hanson
Holly Taylor: Paige Jennings
Keidrich Sellati: Henry Jennings
Maximiliano Hernández: Chris Amador

Trama

A pair of deep-cover Soviet spies masquerades as a typical DC couple whose children, neighbors, coworkers & friends are completely unaware of their activities. At home, they're the stereotypical parents of stereotypical kids; at work, they pose as travel agents; but at night, they weave a web of confidants, lovers, dupes, and historical figures from the Reagan-era Cold War. The startlingly realistic plot twists force the viewer to consider the real cost of an undeclared war, what it takes to protect one's beliefs, if it's worth it, and if it actually worked for either side. Written by Steve83

The Americans è una serie ambientata a Washington nei primi anni Ottanta, con un un mix di generi tra spy-thriller e family drama.
Due spie russe del KGB interpretate da Keri Russel (Felicity) e Matthew Rhys (Brothers & Sisters), dopo un duro addestramento per diventare americani, vengono spedite negli USA come agenti dormienti sotto copertura.
I due diventano così i coniugi Jennings, una normale famiglia americana dei sobborghi di Washigton. Il loro matrimonio, durante il quale hanno anche avuto due figli, è solo una finzione, ma a complicare la situazione c'è il crescente senso di appartenenza di Phillip ai valori e allo stile di vita americani, A complicare ulteriormente il quadro i figli che non sanno nulla della vera identità dei genitori e l'arrivo di un nuovo vicino, Stan Beeman (Noah Emmerich), un agente dell'FBI che sta indagando proprio su infiltrazioni del KGB negli Stati Uniti.
La serie, creata dall'ex agente della CIA Joe Weisenberg (Falling Skies e Damages), attraverso il rapporto tra vicini di casa Jennings e Beeman, ovvero il KGB e l'FBI, gioca sampientemente screa una tensione ritmata da una notevole colonna sonora anni '80.


Screenshot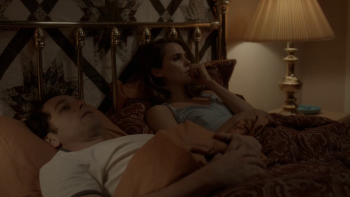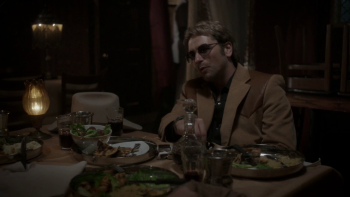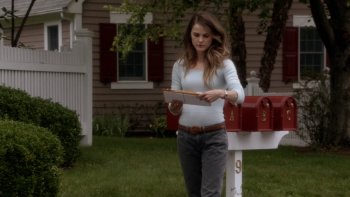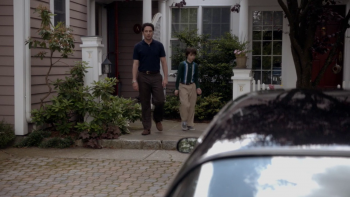 [ Info sul file ]
Nome: The.Americans.2X01.Compagni.ITA.ENG.720p.WEB-DLMux.h.264-iGM+GiuseppeTnT.mkv
Data: Sun, 19 Oct 2014 09:46:06 +0200
Dimensione: 1,626,377,884 bytes (1551.034817 MiB)

[ Magic ]
Tipo file: Matroska data

[ Info generiche ]
Durata: 00:45:05 (2705.12 s)
Contenitore: matroska
Production date: Sun, 19 Oct 2014 01:48:56 +0200
Totale tracce: 6
Traccia n. 1: video (V_MPEG4/ISO/AVC) {eng}
Traccia n. 2: audio (A_AC3) [ITA BY IGM CREW] {ita}
Traccia n. 3: audio (A_AC3) [ENG] {eng}
Traccia n. 4: subtitle (S_TEXT/UTF8) [ITA - Forced] {ita}
Traccia n. 5: subtitle (S_TEXT/UTF8) {ita}
Traccia n. 6: subtitle (S_TEXT/UTF8) {eng}
Muxing library: libebml v0.7.7 + libmatroska v0.8.1
Writing application: mkvmerge v2.7.0 ('Do It Again') built on Jul 2 2010 15:54:17

[ Dati rilevanti ]
Risoluzione: 1280 x 718
Larghezza: multipla di 32
Altezza: multipla di 2
DRF medio: 19.712773
Deviazione standard: 2.655645
Media pesata dev. std.: 2.447087

[ Traccia video ]
Codec ID: V_MPEG4/ISO/AVC
Risoluzione: 1280 x 718
Frame aspect ratio: 640:359 = 1.78273 (~16:9)
Pixel aspect ratio: 1:1 = 1
Display aspect ratio: 640:359 = 1.78273 (~16:9)
Framerate: 25 fps
Dimensione stream: 1,430,785,112 bytes (1364.503014 MiB)
Durata: 00:45:05 (2705.04 s)
Bitrate (bs): 4231.464561 kbps
Qf: 0.184169

[ Traccia audio nr. 1 ]
Codec ID: A_AC3
Freq. campionamento: 48000 Hz
Canali: 2
Dimensione stream: 64,922,880 bytes (61.915283 MiB)
Tipo di bitstream (bs): AC3
Frames (bs): 84,535
Durata: 00:45:05 (2705.12 s)
Chunk-aligned (bs): Sì
Bitrate (bs): 192 kbps CBR
Freq. campionamento (bs): 48000 Hz
Modo (bs): stereo

[ Traccia audio nr. 2 ]
Codec ID: A_AC3
Freq. campionamento: 48000 Hz
Canali: 6
Dimensione stream: 129,841,152 bytes (123.826172 MiB)
Tipo di bitstream (bs): AC3
Frames (bs): 84,532
Durata: 00:45:05 (2705.024 s)
Chunk-aligned (bs): Sì
Bitrate (bs): 384 kbps CBR
Freq. campionamento (bs): 48000 Hz
Modo (bs): 3 front, 2 rear, 1 LFE

[ Bitstream video ]
Tipo di bitstream: MPEG-4 Part 10
User data:
SPS id: 0
Profile: High[email protected]
Num ref frames: 2
Aspect ratio: Custom pixel shape (1:1 = 1)
Chroma format: YUV 4:2:0
Custom intra4X4 luma:
16 16 16 16
16 16 16 16
16 16 16 16
16 16 16 16
PPS id: 0 (SPS: 0)
Tipo di codifica entropica: CAVLC
Weighted prediction: No
Weighted bipred idc: No
8x8dct: Sì
Totale frames: 67,626
Drop/delay frames: 0
Frames corrotti: 0

P-slices: 33508 ( 49.549 %) ##########
B-slices: 32939 ( 48.708 %) ##########
I-slices: 1179 ( 1.743 %)
SP-slices: 0 ( 0.000 %)
SI-slices: 0 ( 0.000 %)

[ Analisi DRF ]
DRF nedio: 19.712773
deviazione standard: 2.655645
max DRF: 29

DRF<12: 0 ( 0.000 %)
DRF=12: 1559 ( 2.305 %)
DRF=13: 211 ( 0.312 %)
DRF=14: 648 ( 0.958 %)
DRF=15: 1437 ( 2.125 %)
DRF=16: 2920 ( 4.318 %) #
DRF=17: 6063 ( 8.965 %) ##
DRF=18: 6934 ( 10.253 %) ##
DRF=19: 10186 ( 15.062 %) ###
DRF=20: 10511 ( 15.543 %) ###
DRF=21: 9868 ( 14.592 %) ###
DRF=22: 8218 ( 12.152 %) ##
DRF=23: 5386 ( 7.964 %) ##
DRF=24: 2284 ( 3.377 %) #
DRF=25: 849 ( 1.255 %)
DRF=26: 323 ( 0.478 %)
DRF=27: 114 ( 0.169 %)
DRF=28: 93 ( 0.138 %)
DRF=29: 22 ( 0.033 %)
DRF>29: 0 ( 0.000 %)

P-slices DRF medio: 18.814522
P-slices deviazione std.: 2.39173
P-slices max DRF: 27

B-slices DRF medio: 20.733052
B-slices deviazione std.: 2.500783
B-slices max DRF: 29

I-slices DRF medio: 16.737065
I-slices deviazione std.: 2.52023
I-slices max DRF: 27

[ Conformità al profilo ]
Profilo selezionato: MTK PAL 6000
Risoluzione: 1280 x 718 > 720 x 576
Framerate: Ok
Buffer underflow: 00:06:05 (frame 9115)
Buffer underflow: 00:06:05 (frame 9135)
Buffer underflow: 00:06:06 (frame 9148)
Buffer underflow: 00:06:08 (frame 9199)
Buffer underflow: 00:06:09 (frame 9224)
Buffer underflow: 00:06:10 (frame 9260)
Buffer underflow: 00:06:13 (frame 9320)
Buffer underflow: 00:06:16 (frame 9401)
Buffer underflow: 00:06:20 (frame 9493)
Buffer underflow: 00:06:24 (frame 9589)
Buffer underflow: 00:06:25 (frame 9628)
Buffer underflow: 00:06:33 (frame 9833)
Buffer underflow: 00:06:34 (frame 9853)
Buffer underflow: 00:06:35 (frame 9875)
Buffer underflow: 00:06:36 (frame 9897)
Buffer underflow: 00:06:37 (frame 9916)
Buffer underflow: 00:06:38 (frame 9938)
Buffer underflow: 00:06:38 (frame 9952)
Buffer underflow: 00:06:39 (frame 9965)
Buffer underflow: 00:06:40 (frame 9991)
Errore: Troppe violazioni

Rapporto creato da AVInaptic (18-12-2011) in data 19-10-2014 09:51:26


Ringraziamenti


Files:
The.Americans.2X06.Dietro.La.Porta.Rossa.ITA.ENG.720p.WEB-DLMux.h.264-iGM+GiuseppeTnT.mkv (1.5 GB)
Code:
http://tracker.tntvillage.scambioetico.org:2710/announce

udp://tracker.tntvillage.scambioetico.org:2710/announce